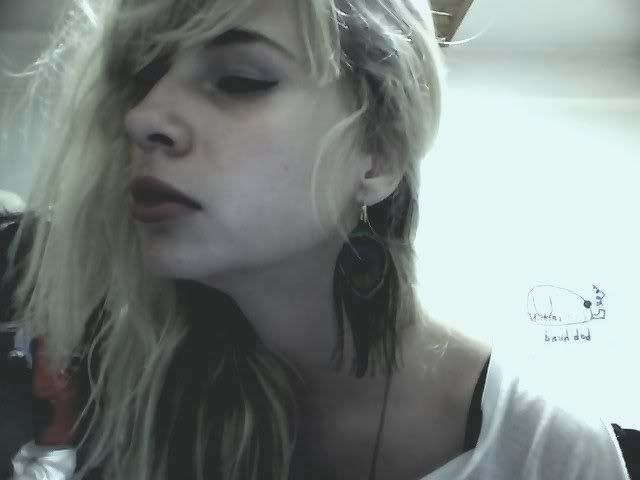 Just got home from a undescribeable communion night at Notting Hill Art's Club. Great bands, one guitarist who were the most skilled I've ever seen, AND that includes Kristian Mattsson!
Now my friends are returning to Uppsala/Sweden, but I have this peacock earring as memory. Malin's got the other one. Just 5 quid for both of 'em at Brick Lane.
Spent my week listening to Håkan Hellström's recent album. It rips my heart out that I didn't see him yesterday, but getting to gothenburg would've been a bit difficult moneywise.
Just five hours left until I need to get up and go to School. (Y)