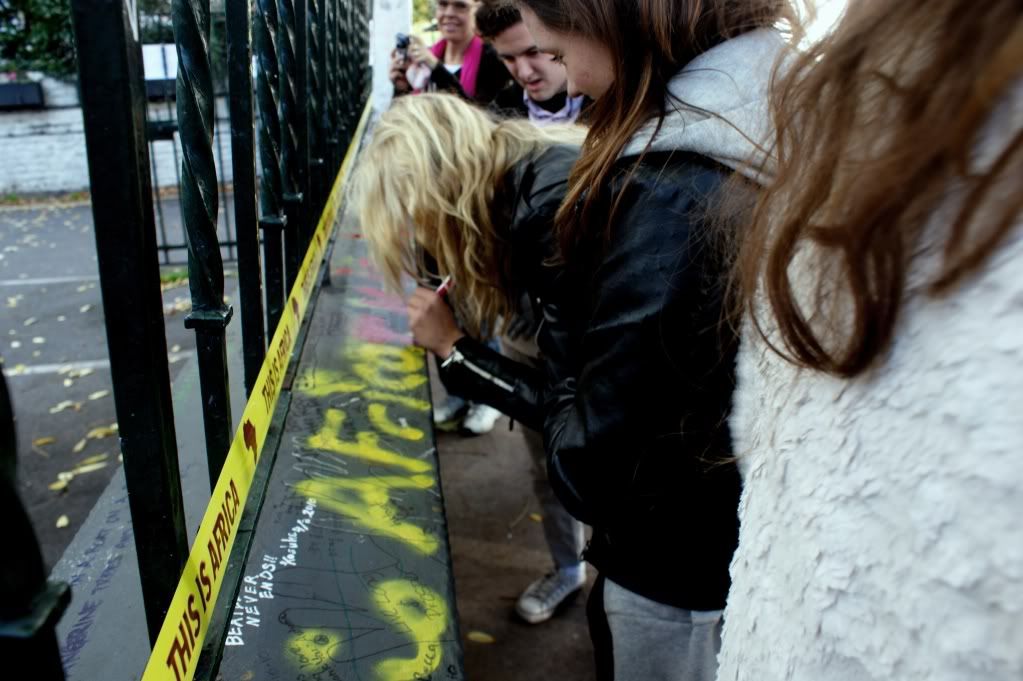 Abbey Road
(I'm not in pain, it's just an illusion)
"I'm only sleeping"
After a trip to IKEA the school surprised us by stopping on Abbey Road, we almost broke through the windows, SO HAPPY!
We have planned to go back and take a real photo of the crossing, 'cause, the once we took are so bad.
My french course is killing me and tomorrow is the music jam in school so I will just play my guitar for the rest of the evening, french can wait.